Soon after the summer has gone here comes the autumn season in town. Possibly too early than other cities in Russia or even Europe at this time. First there is rain. Just small drop of rain not very heavy like the tropical rain. But it rains, rains and rains for almost everyday. Less sun shine then the leaves turn to yellow and start falling.
In a day can be very gloomy, rainy and shiny. Temperature can be high up to 27 or drops to 5 degrees and not stable each day.
The winter clothes and accessories are back in the market and stores in the city. People are back to wear jacket, scarf and boots again. Even it's cold but it doesn't stop them to enjoy their holiday.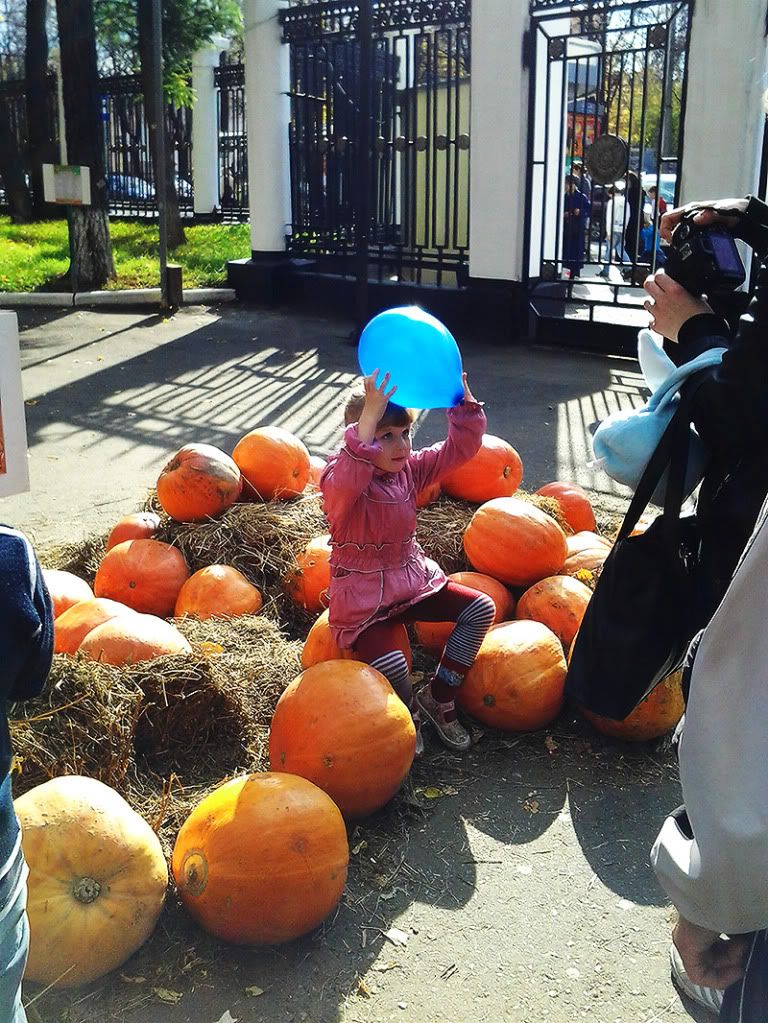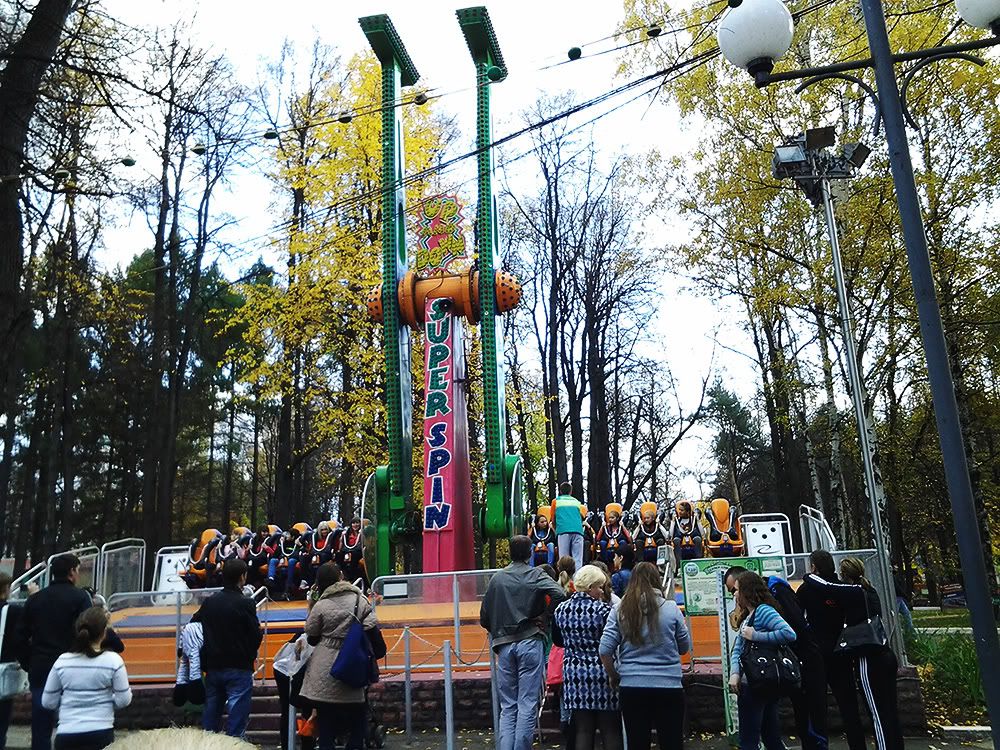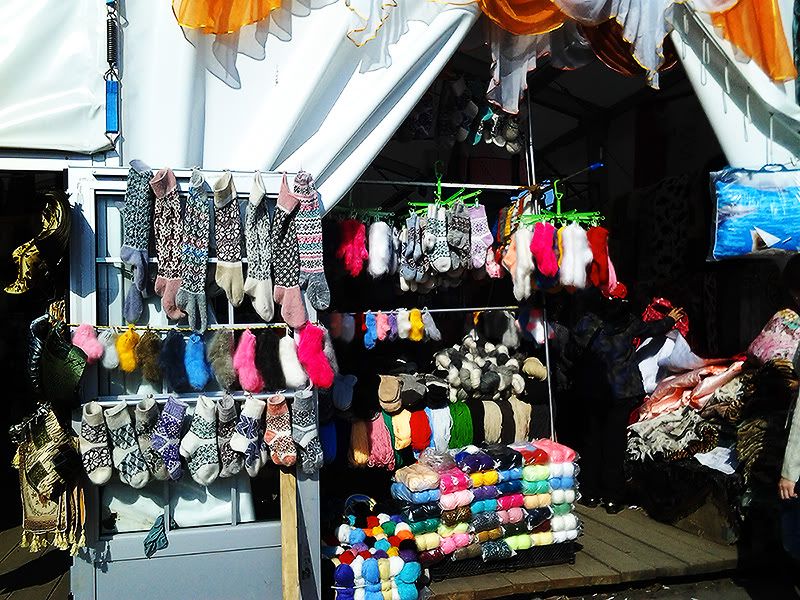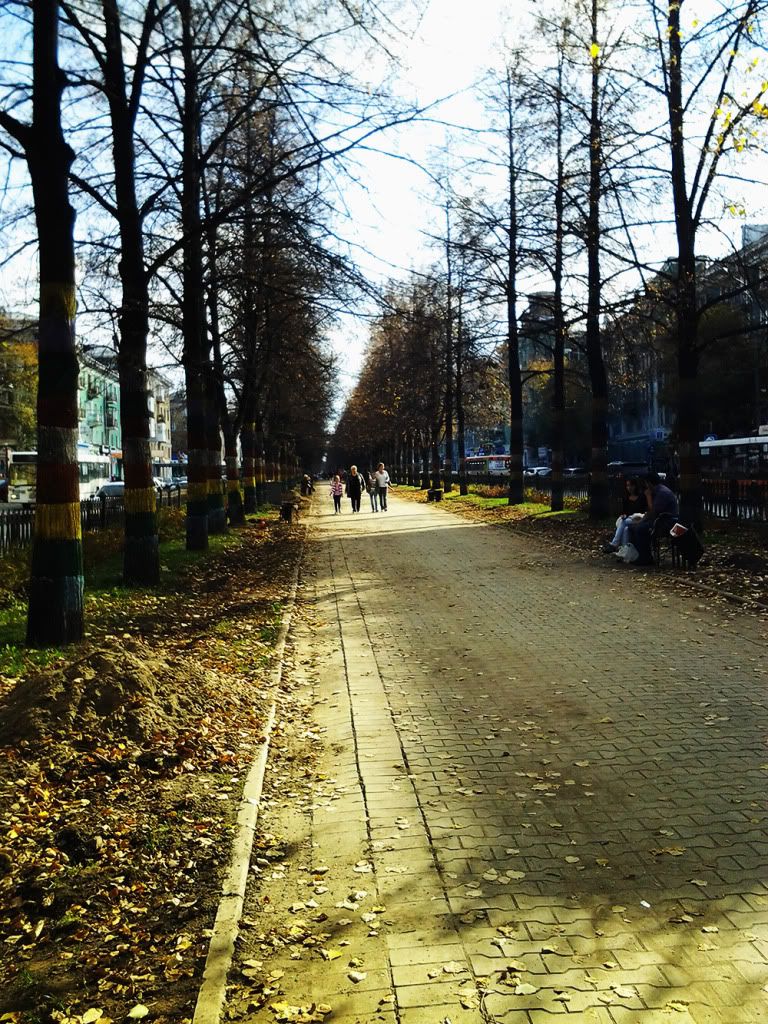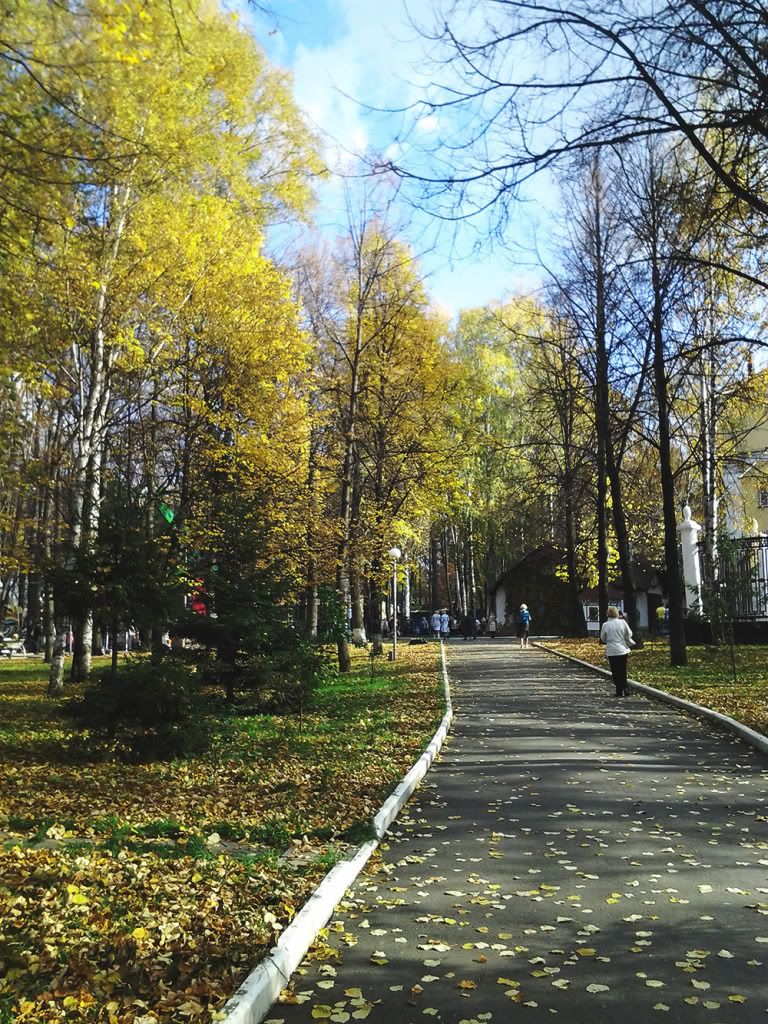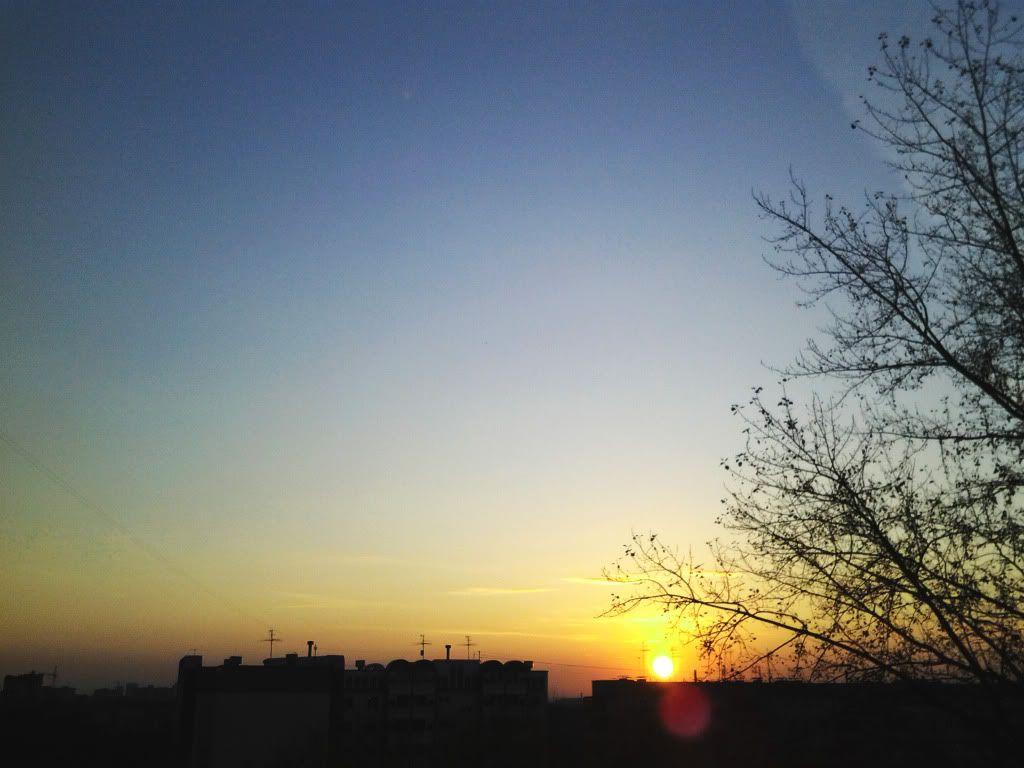 oK that's all for today. Keep warm and take care